Latest News – February 2018
---
CHILD SAFEGUARD IN THE MEDIA
ABC News – Sentencing of Former USA Gymnastics' Team Physician – January 2018
Marco Blanco appeared on ABC News to discuss the biggest child sexual abuse scandal in US sporting history. Judge Aquilina handed down a landmark 175-year sentence to Larry Nassar. Mr Nassar was the physician for USA Gymnastics and served at 4 Olympic games, and found guilty of numerous cases of child sexual abuse.
Mr Blanco discussed the implications of this case on Australian sporting bodies and the high risk of child grooming in sports. Mr Blanco emphasised the importance of implementing child safe standards to prevent abuse in sport.
You can find the full interview on ABC News here.
---
ABC News – Royal Commission's Final Hearing
Marco Blanco, Founder and Managing Director of Child Safeguard appeared on ABC News on Thursday 14 December, to discuss the final hearing of the Royal Commission into Institutional Responses to Child Sexual Abuse.
Mr Blanco anticipated that the Royal Commission would recommend that organisations would be required to implement 10 Child Safe Standards, that are essential to creating a Child Safe Organisation. In addition Mr Blanco called for a National Approach to coordinate the implementation of the Child Safe Standards.
Importantly Mr Blanco noted that the handing down of the final report was a "great opportunity for Australia" to become world leaders in the protection and safeguarding of children.
Click here to watch the full interview.
---
NEWS AND CURRENT ISSUES
Katoomba Circus School's Child Sexual Abuse – February 2018
A group of seven people including a 17-year old girl, two women and four men, have been charged with sexual and physical abuse charges relating to three boys at the Katoomba circus school between 2014 and 2016.
The group has been charged with numerous offences including aggravated sexual assault of children under 10, sexual intercourse with children under 10, and aggravated kidnapping.
This case demonstrates the lack of child safe oversight in the performing arts industry, and the strong need for child safe standards to be implemented.
You can read the full article here.
---
Former School Principal Evades Extradition – January 2018
Malka Leifer, former principal of the Melbourne Adass Israel orthodox Jewish girls school, continues to evade extradition hearings after three years.
An Israeli psychiatric board had deemed Leifer too unwell to face the extradition hearing, and follows Leifer's previous claims of anxiety and panic attacks.
You can read the full article on ABC News here.
---
ROYAL COMMISSION INTO INSTITUTIONAL RESPONSES TO CHILD SEXUAL ABUSE
Final Report – December 2017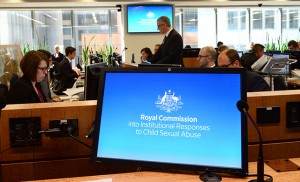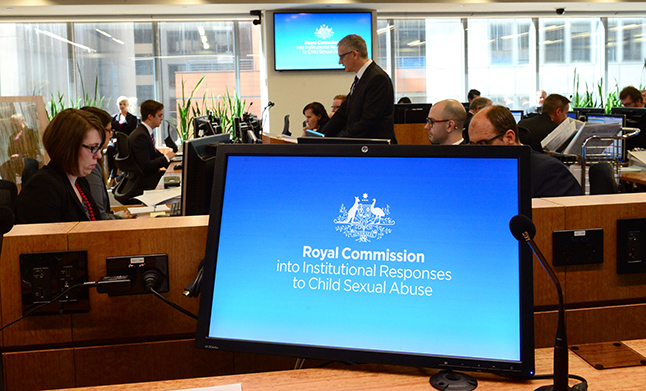 The Royal Commission handed down its Final Report on Friday 15 December 2017 after a five-year long inquiry. The Final Report contains 12 volumes worth of recommendations aimed at improving the child safety practices of Australian institutions, including schools, out-of-home care, and religious institutions. Each volume focuses on areas of child sexual abuse and common themes investigated by the Royal Commission.
Notably, Volume 6 titled 'Making institutions child safe' contains 10 key Child Safe Standards to be implemented across Australian institutions. The Final Report's recommendations address the need to increase education and awareness about the prevalence of child abuse in Australia, and recommends additional services for all individuals affected by child abuse.
Importantly, the Royal Commission recognised the failure of Australian institutions to prioritise the best interests of the children. Instead, organisations prioritised their reputations, allowing the cycle of child abuse to continue. The Final Report recommended more consistent recordkeeping, information sharing, assessment of, and responses to child abuse within institutions.
The Royal Commission calls for a uniform national body to monitor the implementation of these recommendations.
Child Safeguard's Managing Director, Marco Blanco, stated;
"Australia now has an incredible opportunity to become world leaders in the protection of children and creation of child safe organisations. Child Safeguard calls on the Federal government to ensure the recommendations are implemented in full. We also call on child related organisations to implement the recommended Child Safe Standards, to ensure children and young people are protected from harm."
---
Supervision lacking in child drownings
The findings of research undertaken by the Royal Life Saving Society has found that in every case of backyard drownings involving a child under 5 in the last 15 years, there was a lack of active supervision.
In raising awareness of the importance of proper supervision, Ms Peden (National Research Manager, Royal Life Saving Society) told the Sydney Morning Herald "No supervised child has ever drowned".
461 children under five have drowned in Australia in the last 15 years. With summer approaching, it is crucial that children are adequately supervised when swimming.
---
Child Safe Sports App – September 2017
Child Safeguard was pleased to present at the Sport NSW Information & Innovation Forum to present our work on the Child Safe Sports App.
Child Safeguard is partnering with the Sydney Sports Incubator (SSI), NSW Institute of Sport, and the Sydney Olympic Park Authority in the development of an App aimed at making children safer in Sports.
Child Safeguard currently works with Sporting Associations and Clubs in carrying out Child Safe Sports Audits, Providing Child Safe Training, and Drafting Child Safe Policies and Procedures.
Feel free to contact us on (02) 9252 3198 to learn more about Child Safe Sports.
---
 Let Kids be Kids

Play by the rules, is promoting its national campaign, 'Let kids be kids', in an effort to stop poor sideline behaviour in junior sports.
---
Child Safeguard in partnership with the City of Sydney
Child Safeguard is proud to have delivered training for the City of Sydney as part of the Connect Sydney program.
This innovative 1 day Child Safe training workshop provides participants with knowledge, skills, and evidence-based solutions in how to build a child safe organisation through the implementation of child safe standards. Areas covered in the workshop include:
How to develop a culture that is child safe
How to design child safe policies and codes of conduct
How to implement effective risk management procedures
How to implement best practice procedures in child safe recruitment
How to respond effectively to disclosures and incidents of abuse
The training content incorporates best practice standards in child protection and expert analysis from recent developments and recommendations from the Royal Commission into Institutional Responses to Child Sexual Abuse.
Learning Outcomes
At the completion of the workshop, participants have an understanding of:
How to make your organisation Child Safe
Mandatory reporting legislative requirements
How to promote the participation of children and young people in your organisation
Working With Children Check requirements
Best practice findings and recommendations from the Royal Commission
Participants
This training workshop is designed for front line social workers, HR Managers, designated child protection officers, or any individual working in a child related organisation seeking to implement child safe best practices in their organisation.
---
Child Safeguard in partnership with the Australian Human Rights Commission
Our Managing Director, Marco Blanco, was invited to provide a presentation at the TeachMeet Human Rights Talk hosted by the Australian Human Rights Commission in March 2017.
Marco gave a presentation about the importance of Child Protection in Education and highlighted best practice guidelines in how to create a child safe school.
---
Child Safeguard Facebook Page
Keep updated on all the latest Child Protection news on our Facebook page.
---
UPCOMING EVENTS
Safe Children Conference 2018
Exploring the Royal Commission's recommendations
When: Friday 2 March 2018
Where: International Convention Centre, Darling Harbour Sydney
---
Information Brochure
Please download a copy of our 2017 Brochure: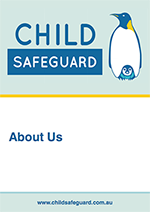 Download: Child Safeguard Brochure