Child Safeguard Certification Process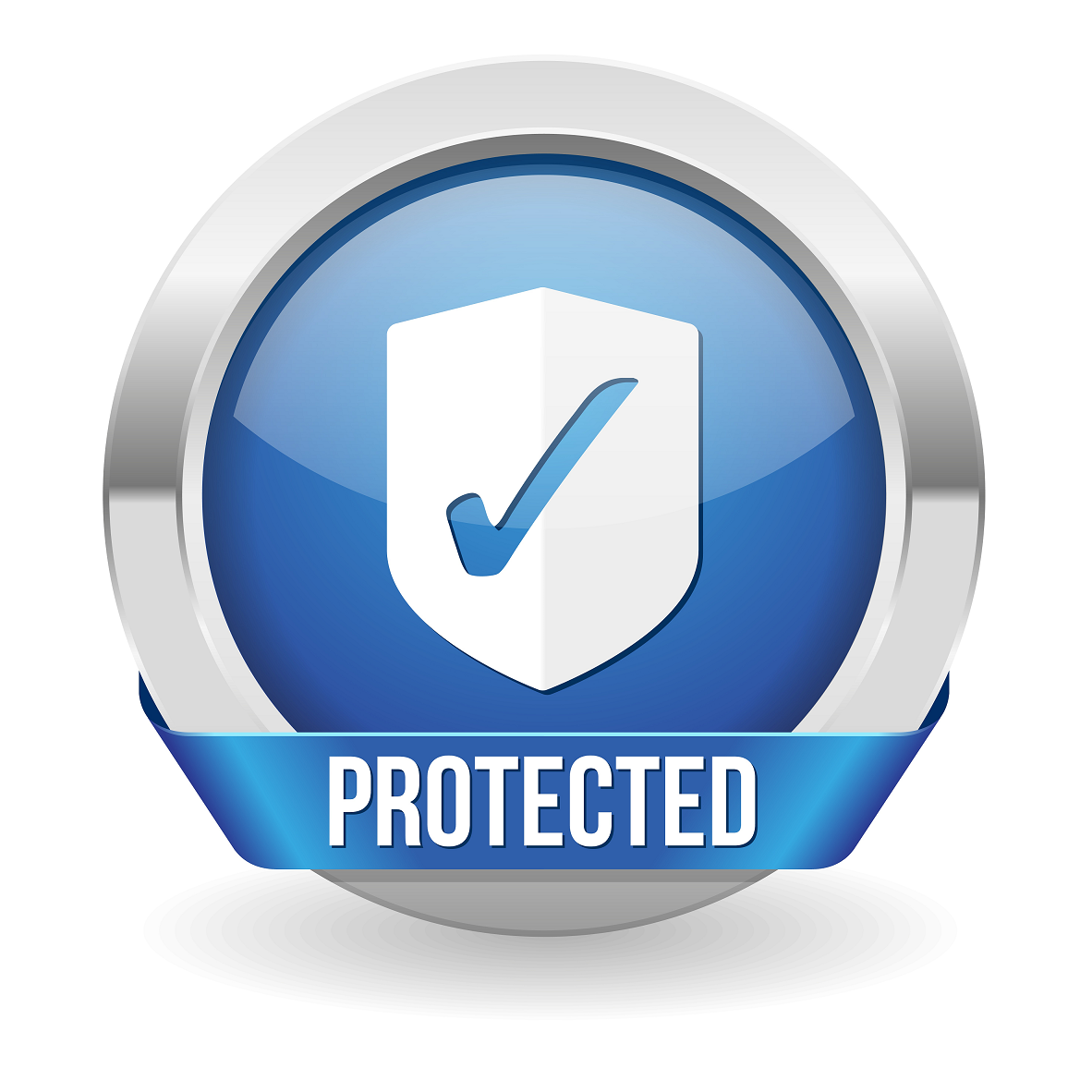 Child Safeguard Certification is a tailored and comprehensive 10 step cycle. Organisations that implement the 10 Child Safe Standards are certified. It takes at least 6 months to obtain certification, and the certification period lasts for 3 years.
Certification Benefits
Once an organisation is certified, it will be able to advertise and promote itself to its clients and partners with Child Safeguard's Certification Logo on printed and electronic documentation.
Certification will enable an organisation to demonstrate that it has implemented Best Practice Child Safe measures to better protect children and young people in its care.
Certification Period
Following certification, organisations will be required to submit a certification compliance document on an annual basis in the first and second years, to be reviewed by Child Safeguard. Prior to the end of the third year, organisations will be required to submit a re-certification document.
Child Safeguard Certification Process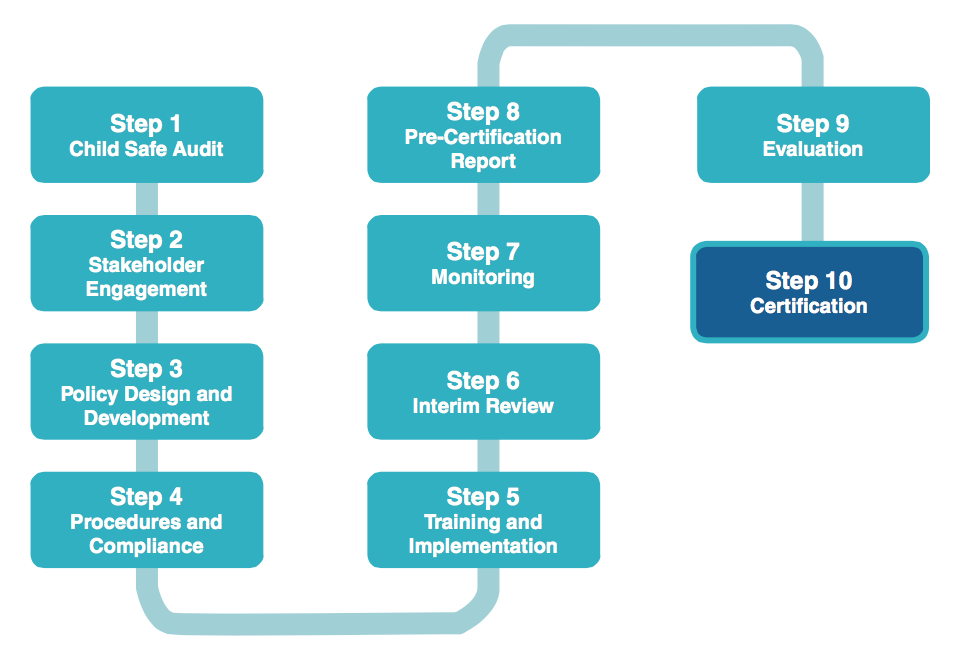 Step-by-Step Process
Step 1 – Child safe Audit and Risk Assessment
Step 2 – Stakeholder Engagement
Step 3 – Policy Design and Development
Step 4 – Procedures and Compliance
Step 5 – Training and Implementation
Step 6 – Interim Review
Step 7 – Monitoring
Step 8 – Pre-Certification Report
Step 9 – Evaluation
Step 10 – Certification
---
Child Safe Standards
Child Safeguard Certification demonstrates Best Practice and is underpinned by the UN Convention on the Rights of the Child, and the 10 Elements of Child Safe Organisations released by the Royal Commission into Child Abuse. The Standards are outlined below:
Standard 1 – Child Safe Culture
Child Safety is embedded in an organisation's leadership, governance and culture.
Standard 2 – Child Safe Policies and Procedures
Policies, codes of conduct and procedures document how the organisation is child safe, are accessible to all stakeholders, and are easy to understand.
Standard 3 – Child Participation 
Children and young people participate in decisions affecting them and are taken seriously.
Standard 4 – Effective Stakeholder Engagement
Families, Communities, and Partners are informed and involved.
Standard 5 – Equity is promoted and Diversity respected
Special consideration is given to the needs of children and young people that are Aboriginal and Torres Strait Islander, have disabilities, or from culturally and linguistically diverse backgrounds.
Standard 6 – Child Safe Recruitment
Staff/volunteers working with children and young people are suitable and are supported.
Standard 7 – Child Safe Complaints Handling
Processes to respond to complaints are child focussed.
Standard 8 – Education and Training
Staff are equipped with skills and awareness to keep children safe through education and training.
Standard 9 – Situational Risk Management
Physical and online environments minimise the opportunity for abuse to occur.
Standard 10 – Continuous Improvement
The implementation of child safe standards is continuously reviewed and improved.